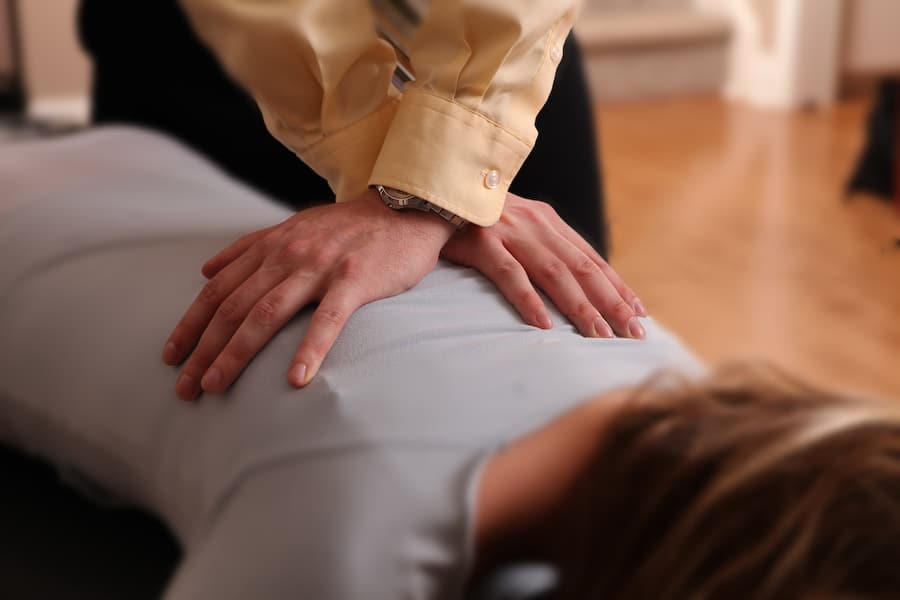 Why Does it Feel so Good?
Believe it or not, I had never been adjusted before I got to Chiropractic School. My family loves chiropractic of course, but before I went to school and understood what chiropractic truly does, we pictured it just as a way to get out of neck or back pain…which I never had.
So there I was, first trimester of school meeting with my student intern, Corey, for the first time. He adjusted me using Diversified Technique, the same technique that I use for most of my practice members here. I remember hopping off the table knowing something amazing just happened…not really sure what it was, just knowing I felt really, really good. I floated through the halls in euphoria and couldn't stop smiling…excited that I would spend my career making people feel this awesome.
So why did my body feel so good right away after being adjusted? We know the long-term benefits of chiropractic: optimizing spinal structure and function allows the nervous system to work at the highest level…healing our bodies from the inside out. But we also know that this correction takes more than one adjustment to accomplish. The key to all of the amazing short-term effects that I felt from a single adjustment is mechanoreception.
Mechanoreception: The Key to Pain Relief
What is mechanoreception? Great question! Simply put, it is a form of information into your brain, and your brain really likes it. Think of it like this: Remember back to when you were a little kid, and you bumped your elbow. Your first reaction is to grab and rub your elbow, right? Ever wonder why we do that? Because when you rub that area, it sends mechanoreception signals into the brain to cover up the pain. And we don't even have to think about doing it! Our brain just tells us to do it naturally, how cool is that?
When I adjust your spine, there is a massive amount of mechanoreception that goes from your spine to your brain. This triggers special areas in your brain to do a couple things. First, just like when you bumped your elbow, the good signals help to cover up any pain signals that may have been coming from that area of the body. Second, your brain releases endorphins, which give us the feelings of pleasure and euphoria. These endorphins also help block pain signals, and stick around a long time after the adjustment to help us keep feeling good. This, in a nutshell, is the basic science of why the adjustment feels so good. So keep getting adjusted!
Yours in Health, Dr. Alex